Writer's Nights

NSAI Central Arkansas chapter sponsors monthly songwriter nights at The Joint Theater & Coffeehouse. The Joint is located at 301 Main Street in North Little Rock, Arkansas.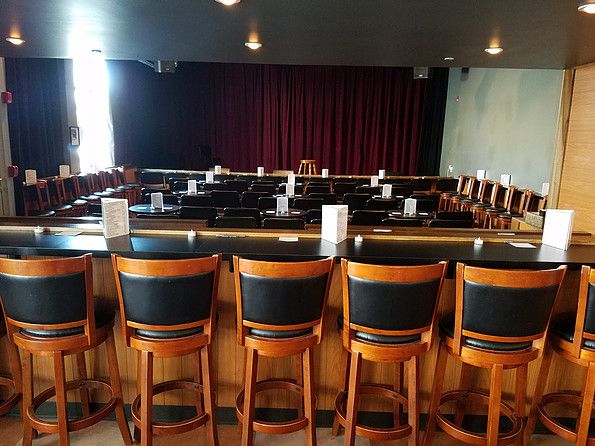 Writers In-the-Round

Member songwriters perform their original songs in organized sets in modified "Bluebird Cafe" style—performers must request in advance to appear on the roster. 

Songwriter Showcase Nights are on first Mondays of the month from 7:00 p.m. to 9:30 p.m. Dates and times are subject to change with holiday schedules.

"It's a great opportunity for members to showcase their writing and performing talents in front of respectful audiences who are there to hear surprisingly good original songs by Arkansas singer/songwriters. We're thrilled to have such a great venue available. " -- Charlie Crow

Our audiences are always kind and attentive because they come to hear original music and support the craft of songwriting. There is no other venue we know of in Central Arkansas that comes close to this "live" experience for the individual songwriter.

We honor NSAI's motto, "It All Begins with a Song," by giving our songwriters an opportunity to hone their songwriting craft and gain experience in performing their music in a friendly environment.
If you're interested in playing at one of our showcases, sign up for our email list on our home page. We take requests to play each month. Requests are granted based on three main factors: NSAI paid membership, attendance at our monthly workshops, and support of other writers by attending our monthly showcase when you are not performing at one. Prior to requesting to play one, we recommend you come out and watch a showcase to see what we are all about. Our goal is to support and advance the local songwriting community!
Live Performance
The success of our writer's nights wouldn't be possible without our generous host, The Oyster Bar , 3003  West Markham in Little Rock .  courtesy to fellow performers and to the audience is crucial. Please ask any friends or family you invite keep their conversations low during performances.

Much preparation and organization go into each of our shows, and the hard work shines through.  So, whether you are a battle-hardened veteran or "new" to the live performing experience, it is always good to...
be on-time
be prepared
be tuned ( check your guitar battery)
be brief
and have fun! 
Also, limit your songs (including song intro) to 4 minutes or less. We are on a limited time frame. Do not play your instrument  during another singers performance, unless you have a prior agreement with that singer to play with them.
The video below was created by the Ontario Arts Council as a guide to showcasing at conferences and festivals.  Many of the terms of engagement can also be applied to taking the stage at a Central Arkansas Chapter writer's night.  We look forward to welcoming you!