Writer's Nights/Showcases

Our Central Arkansas chapter writers nights are exciting, fun, and full of chances to meet others who are passionate about songwriting.

These events are an excellent opportunity to sharpen performance skills.

We use the guidelines below to insure that both our performers and audiences have a great Writer's Night experience!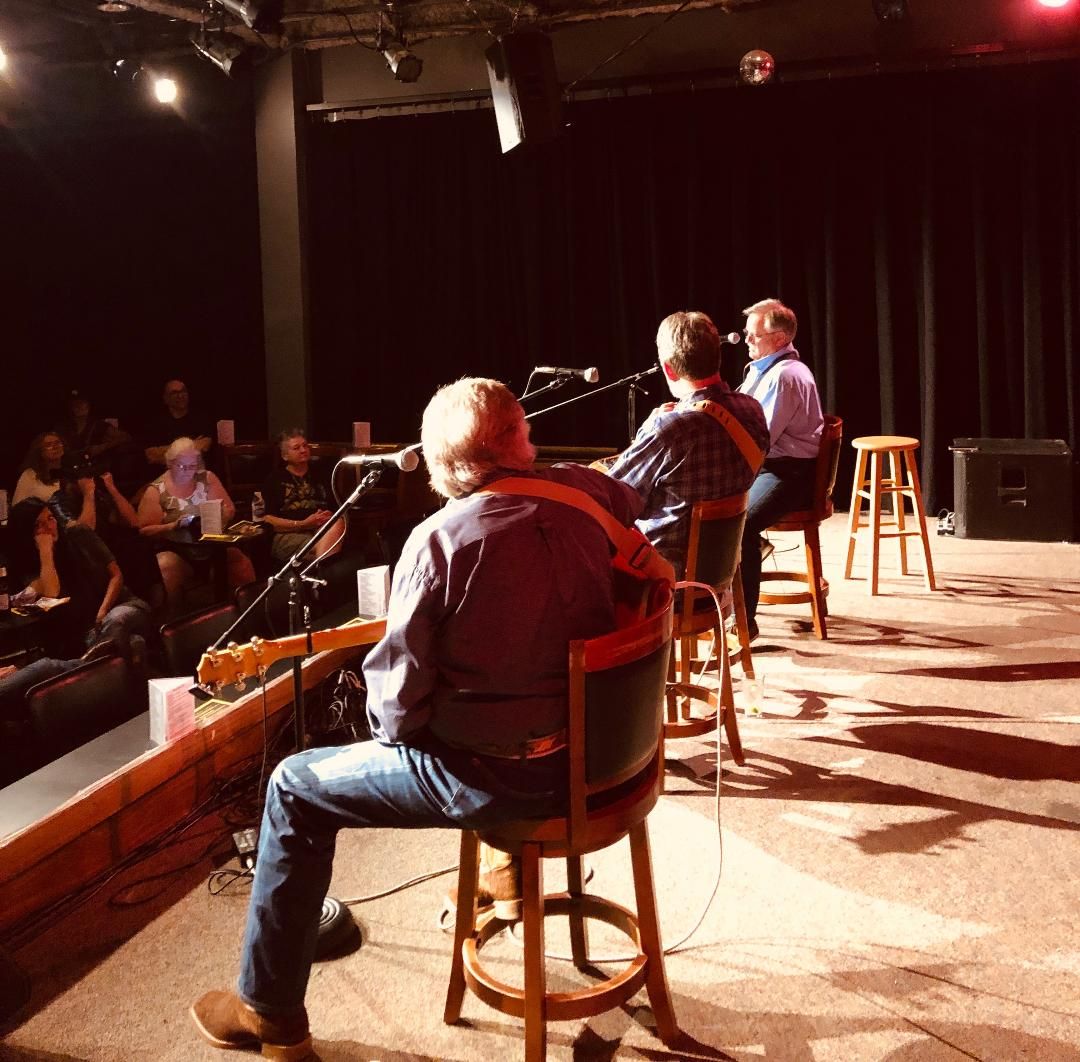 ---
NSAI Central ArkansasShowcase Format and Terms of Engagement
Our host venue is: 
The Joint Theater & Coffeehouse 
301 Main St North Little Rock Arkansas 
 

Priority to appear is offered to current, paid members of NSAI. Next, folks who attend our monthly workshops and other events are considered. We don't usually feature the same artist in back to back months, we try to mix things up. Also, we are putting on a quality show to attract people to come back , so we have to use our own judgement on using top notch performers when they are available to play. 
There is a $5 cover charge for all showcase attendees, we have to pay for the use of The Joint's wonderful venue. Performers are not required to pay, but spouses and entourage are. Remember we are a volunteer organization. 

A  standby roster is used in the event a performer has to withdraw from a reserved slot.
Three sets, totaling about 45 minutes per set with 10-minute break between.
Usually 3 writer per set. 
Each performer plays 3 original songs (in the round) and are asked to keep songs under four (4) minutes, including introductions.
Performers are to be on time and in tune.
Check in with a coordinator no later than 15 minutes before you are scheduled to appear.
Performers are asked to arrive in time for the first set and remain after to support their fellow performers.
Please honor your commitment. When the roster is set, the time slot is reserved for you.
Please do not be a no-show.  If you have a change of plans, let a coordinator know ASAP by email at info@nsaicentralar.com.
A Yamaha weighted keyboard can be available. It should be requested in advance if it is needed.
We are set up to play pre-recorded tracks if they are on CD and Mp3. 
We have 3 guitar w/ microphone stations.  If your guitar does not have a working jack, please see next item...
If you have special setup requests - like micing a guitar, or you want to play piano for 1 song and guitar for others, we need to know BEFORE the night of the event.
Unless requested by a performer, please do not play along, tune your instrument or shuffle your lyric sheets while another person is performing.
When you are performing, take a few seconds to introduce yourself and your song, but try not to be too long.
Let everyone know who you are and where you are from.  Often.
If you have CDs to sell, feel free to promote them during your set; please have them available to sell after your set.